The 'Un-Break My Heart' singer lost her cushion-cut yellow diamond ring and other jewellery items that were in her Louis Vuitton bag. Toni Braxton is currently 52-years-old and engaged to rapper Birdman.
According to Braxton, Delta airlines was not able to locate her ring and other jewellery items. On Monday she tweeted the following.
Hey @Delta I left my LV train case on my flight from JFK to LAX on Tuesday. It's been impossible to get any type of assistance from anyone in the company! Can someone let delta know I'm trying to get in contact w/them? I've tried to no avail…pls help you're my favorite airlines
Delta didn't respond to her tweet online the first time but another day on November 20th, she posted another tweet.
Hey everyone, @delta located my LV Train Case! Yay! Unfortunately most of my jewelry items are missing…including MY ENGAGEMENT RING! Whoever BORROWED it…PLEEEASE return it!!!! ?? I promise, no questions asked!
So, she got her bag but the most important thing her ring was missing, along with some other jewellery items.
While talking to the blast, Toni Braxton said that she is optimistic about the situation and hope that someone will find her ring.
Her exact words were, "I'm optimistic that someone will find Bonnie and return her home!"
We have one question here for Braxton that she hasn't addressed in her tweets.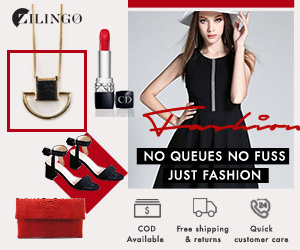 Why she was not wearing her engagement ring?
A similar question was asked by one of her twitter followers.
They make you take jewelry off so she probably just did it beforehand just to make it through faster

— Ashley (@JUSTASHSID) November 20, 2018
And Instead of Braxton, another one of her followers answered the question. That the airport authorities don't let you wear any kind of jewellery before boarding the plane.
There are chances, it could be true or not. As another person tweeted that she never had to take off her jewellery.
I've never had to take off my jewelry and especially not my wedding rings. Wow! Hope she finds it.

— myboysmom (@mom_zulu) November 21, 2018
Now, talking about Delta airlines, it's possible that one of their employees have found the bag. There are also chances that the same employee has stolen Toni's jewellery items.
While digging the conversation of Toni's second tweet, we found that Delta airlines have responded to her tweet.
But instead of Toni, another traveler responded to their tweet with her own complaint. Here are the tweets.
Delta employees are thieves. I had 3 pairs of expensive sunglasses stolen from my bag at the Savannah/Hilton Head Airport. I blame Delta's CEO, Edward Bastian. @elonmusk, please come up with another way to travel and help us put the unethical criminal airlines out of business!

— SF (@littlebittle12) November 22, 2018
In response to this tweet, Delta's representative responded with the following words.
Good morning, I am so sorry to read this, kindly accept my direct message invitation so that I may assist you. Thank you. *BAV https://t.co/6iDGBJRMTU

— Delta (@Delta) November 22, 2018
It's clear that this kind of incident did not happen to any other passenger of Delta airlines. We hope that Toni Braxton and this another lady get their belongings back.